MI Concealed Carry Classes – Ladies Only



Age: 21+




8.5hrs


Book Now

MI Concealed Carry Classes – Ladies Only
Valid for ALL 83 Michigan counties!
This class meets and exceeds 8 hour training required by Michigan. Topics include safe storage,ammunition knowledge, shooting positions, firearm fundamentals, firearm laws of Michigan, civil liability issues, ownership, possession, use of deadly force, strategies for home protection, responding to a violent confrontation, and selection of a handgun. Ultimate has been in business for over 26 years and we have our own building, huge parking lot, everything is done at one location with 4000 square foot building and beautiful new state of the art Lead Free Range. Only 1 of 2 in the entire United States. Bright and awesome you'll see we paid attention to detail when we built this beautiful tactical range.
View our Refund and Cancellation Policy here
UPA INSTRUCTOR:
Mary and Al Polkowski UPA Owners, Instructors
(See full bio)
Ladies Only CPL Class: This 8 hour class meets and exceeds Michigan Law. Valid for all 83 Michigan Counties. 5 Hours Classroom Instruction and 3 Hours Range Time. $99.99 Special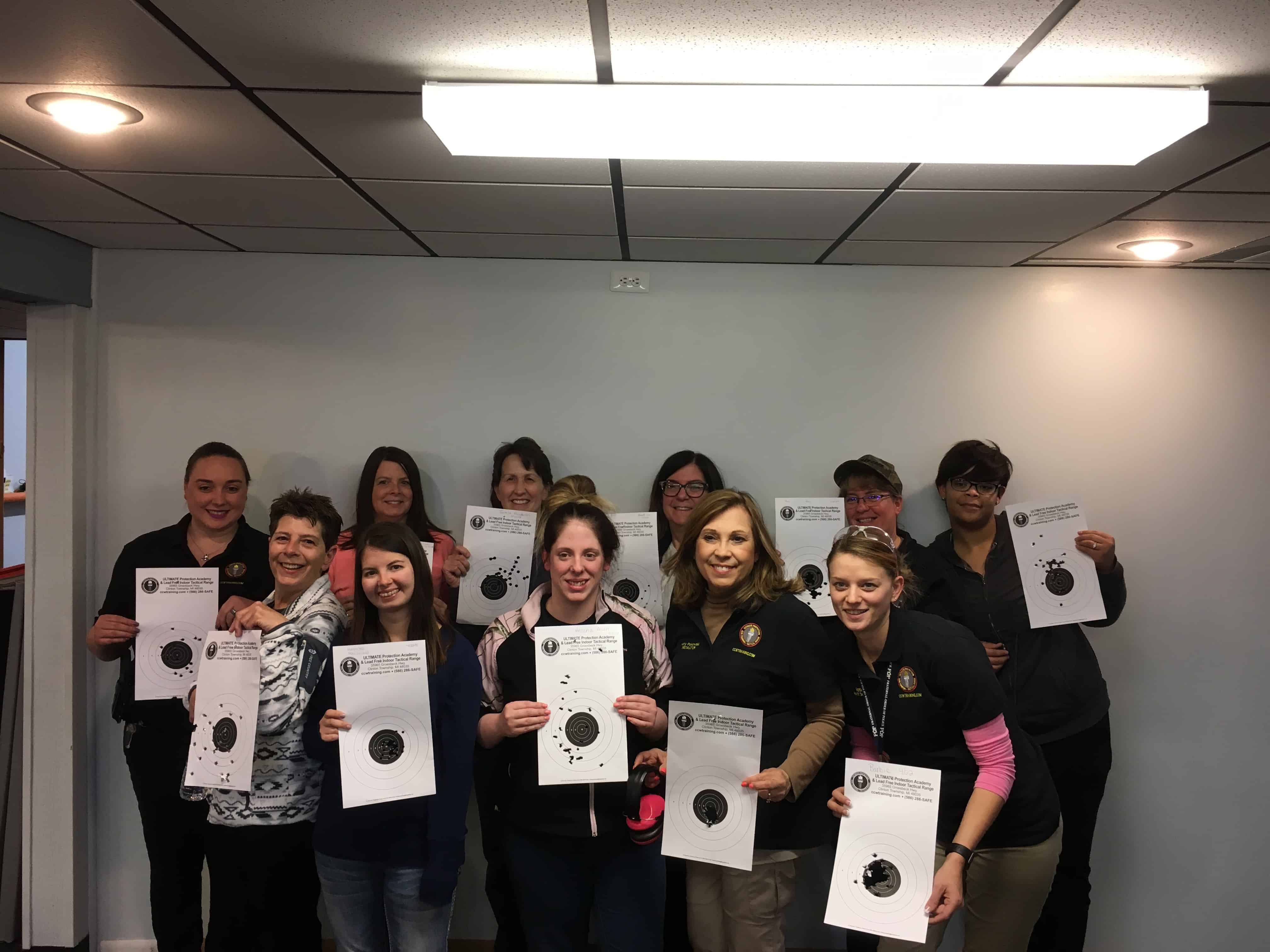 Please click on images below to enlarge.