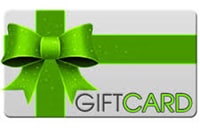 Gift Cards are always a good idea!
By popular request, UPA Range makes the priceless giving of Education through Training in the form of anytime/any reason Gift Certificate which is indeed personal and thoughtful.  It acknowledges the person's interests and shows respect for it.  It doesn't get more meaningful than that.
A UPA Range Gift Card says that you care about them enough to see your special recipient is competent, safe, and well-trained as the result of  the class they enroll in.
Popular ideas for these Gift Cards is to put the cost of one of our Training Courses on the card so the Recipient can register for that class at a time and date that suits them.   Often, many accessories and equipment is included so that you have a much better value for your thoughtful investment.  When ready, let loved ones call to register for a course and we'll take care of the rest!
Gift Cards are great for holiday gifts, birthday gifts, or just a "Thank You" gift.